Alison Grace, Director Employee Experience, Sopra Steria
I engaged with Dulcie to provide coaching support for two senior leaders within our business. They worked in different functional areas and their personalities were also quite different. However the feedback from both was equally excellent. They found the opportunity to engage with Dulcie to explore some complex topics in confidence to be invaluable and they would both say that their personal performance improved as a result. The business definitely saw a return on the investment and I would not hesitate to recommend her as an Executive Coach.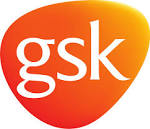 Anurita Chopra, Marketing Leader, GSK
Dulcie happened to me by complete chance, and I call it quite a stroke of luck. The practical, grounded approach with simple, effective tools, apply to business, people and life challenges. They're rooted in simplicity and applicative method, and are malleable enough for any challenge that you might be facing, any hard choices that you might be struggling with. When you're at a crossroad, or hesitating on whether to go left or right, or wondering is you're taking the right decision, Dulcie helps you unpeel and unstructure, and before you the dissected pieces in front of you are pointing in one direction, which would be the RIGHT direction for you.

Her style puts YOU in the centre of everything. It's not about what's the right thing, it's about what's the right thing for you. And she gets you there! and I would not hesitate to recommend her as an Executive Coach.
Donald MacRae, HR Director EMEA, Starbucks
Starbucks has partnered with Dulcie Swanston in co-creating a Coaching Programme for all our leaders (managers, directors, execs) in the EMEA region leveraging her Top Right Thinking model.  It has had immediate and lasting impact for our organization, with positive feedback on being able to take actionable learnings into daily practice.  The program found a good balance between model and actual practice in safe and supportive environments working with peer groups and with Dulcie's extended team of professional coaches.   Whether an experienced leader or new manager all have taken learnings to support their continued leadership and coaching journey.  I have seen tangible growth in our leadership coaching skills which will unlock even more potential in our organization, and we have done this at scale. And on a personal note having experienced many approaches to building coaching skills and habits,  this has been one of the most impactful programs I have experienced for myself.  I have also appreciated being able to truly partner and co-create and design the program with Dulcie, and the flexibility to adapt and learn as we went.
Dulcie has the knowledge and gravitas to help people to get to the heart of the issue honestly and quickly. She is able to unpick the complicated problems we face as leaders and to provide a business with practical solutions that actually work.

I asked Dulcie to provide us with a coaching programme for our High Potential senior leaders. They came from diverse functions including Marketing, Sales, Operations and Manufacturing. She recommended a simple coaching programme using the Wave psychometric and her own research on the proven behaviours of high potential leaders. Given Amcor is a global business, we used a blend of face to face, video and telephone coaching.

We were delighted with the results. Our evaluation told us that participants found it very useful, well organized with concrete outcomes. Dulcie was described as very dynamic, experienced and easy to understand. This last comment was particularly relevant as we had leaders native to South America, USA, Italy, France, Germany and Switzerland on the programme – many without English as a first language.
Dulcie is one of the most perceptive people I have ever worked with. We have used her skills as an Executive Coach to support the top team at both an individual and a group level. She facilitated a really important 2 days for us as an Exec team where we agreed our Values, Mission and KPI's. The Values are now alive and well and help us to do better business because Dulcie really helped us to get to the heart of what we really wanted to be about and our relationships as an Executive Team have honest challenge at their heart.
I originally chose Dulcie to help us with our plans for leadership because she was the only "expert" who told me I was wrong…and she was right! She has that rare quality of being able to convey complex theories in such a way that it resonated with everyone from our Team Leaders to our CEO. As a result we worked with her over a period of 12 months as an Executive Coach to our C Suite and Executive Team.